The UAE customer located in Sharjah, UAE, is a multinational invested steel structure building materials production enterprise. The customer learned about the domestic leading position of our company in the field of building materials and equipment production through various channels. At the beginning of 2017, customers actively contacted our company. Their company's management paid a visit to our company at the end of January and visited the production workshop and our customer factories in China. Their confidence in the quality of our products and related services increased.
At the end of March of the same year, after several rounds of quotation and technical confirmation, a total of three people from the sales department and the technical department of our company went to the United Arab Emirates to interview the customer to confirm the details of the sandwich panel production line. At this time, the customer has a discontinuous production line, also is planning to expand the plant, and plans to build a new PU continuous production line in a short time to provide capacity and meet the growing order demand. After this visit, we optimized the scheme configuration according to the actual requirements of the customer on the production line, and finally signed a contract with the customer in early May to win the order.
After the contract comes into effect, our company completed the equipment delivery on time in strict accordance with the contract requirements. After the equipment arrived at the customer's factory, our engineers were dispatched to carry out the installation and commissioning of the continuous PU sandwich panel line for the first time. Since the beginning of 2018, the PU sandwich panel line has been working steadily for more than four years, the customer's cost has been recovered, and it has brought great economic benefits to customers. Over the years, the customer has maintained a good cooperative relationship with our company and can obtain production line accessories and high-quality after-sales service at any time.
Pictures of customer company: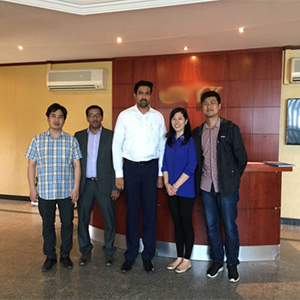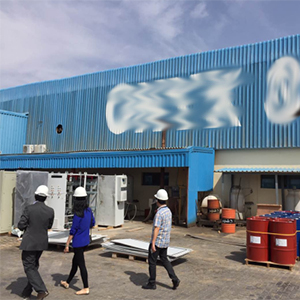 Pictures of production line: